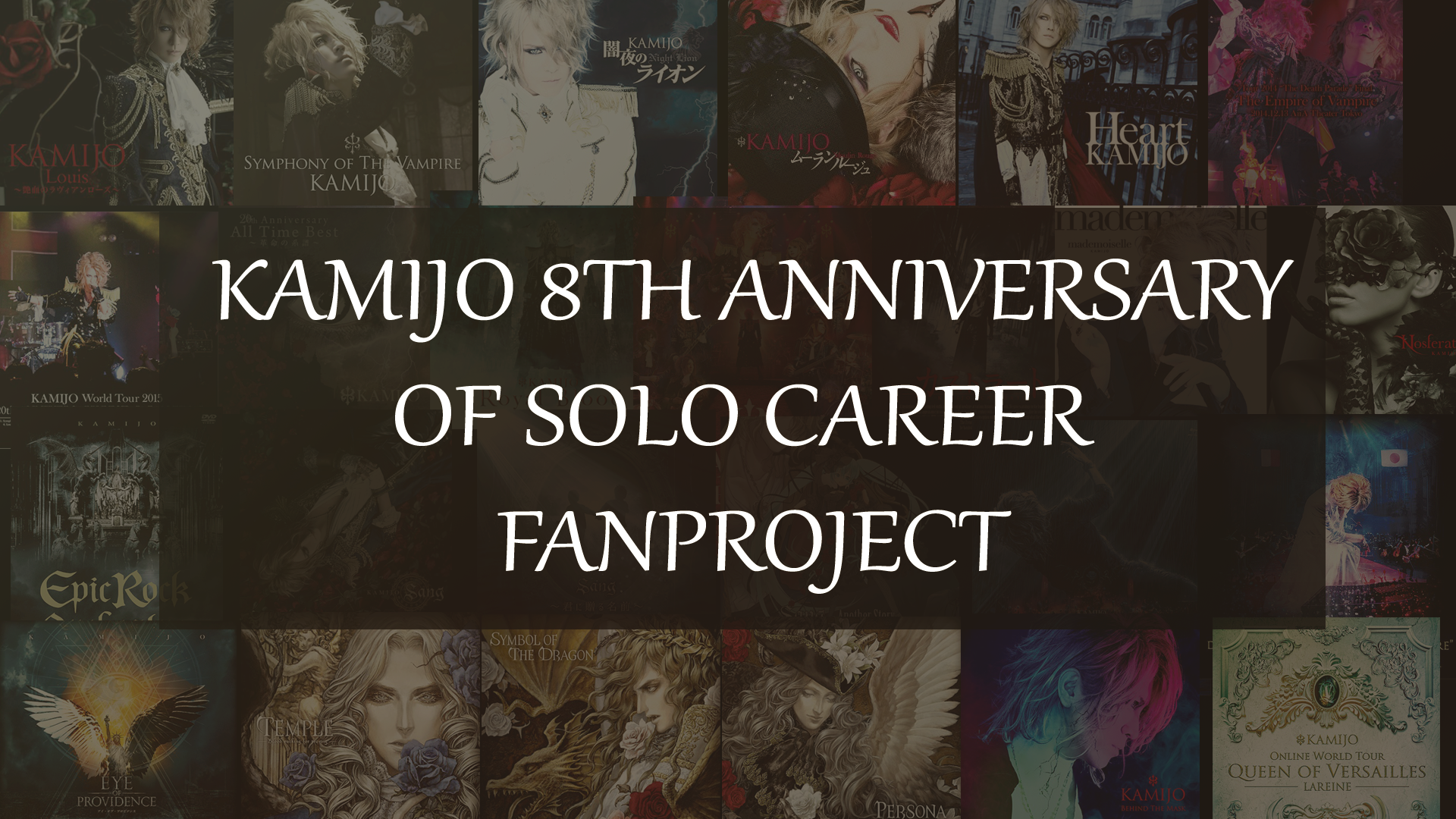 On the 28th of August 2021 KAMIJO will celebrate his 8th anniversary of his solo career
It's not a fanbook, but a fanproject we all can do simply using our accounts on Twitter and Facebook.
These are the only links we are going to use for this fanproject:
What to do
Sharing anything possible which is official from KAMIJO's Twitter, Spotify, Instagram and YouTube channels;

During all the day of 28th we are asked to share everything possible from KAMIJO's SNS such as songs, videos, his tweets (at your own choise) adding the hashtag #KAMIJO8thAnniversarycelebration and obviously #KAMIJO
For what concerns KAMIJO's tweet, it may be funny going back to his tweets of 2013 and share some from that time, when the solo project started!
Where to share
We can share on Twitter, Facebook using our walls (set on 'public' in order to give sense to the hashtags), on our pages concerning Music, Metal, Rock, JRock & VK and specifically KAMIJO. It's important to always add the hashtags mentioned above.

When we share a tweet of him on our Twitter wall let's always add a short message and the hashtags as well. He will reach more easily our congratulations posts!
Some points to focus on:
No pictures taken from your phone, HD etc, only from his Twitter/Instagram retwitting pictures as explained before.

Share only and exclusively music, videos and photos concerning his solo career, not Versailles.

Last but not least, and most important: don't share posts, videos etc uploaded on other pages, YT channels etc., so no unofficial and illegal material. Let's show KAMIJO that there are lots of fans here who respect his requests and wills.
About Author