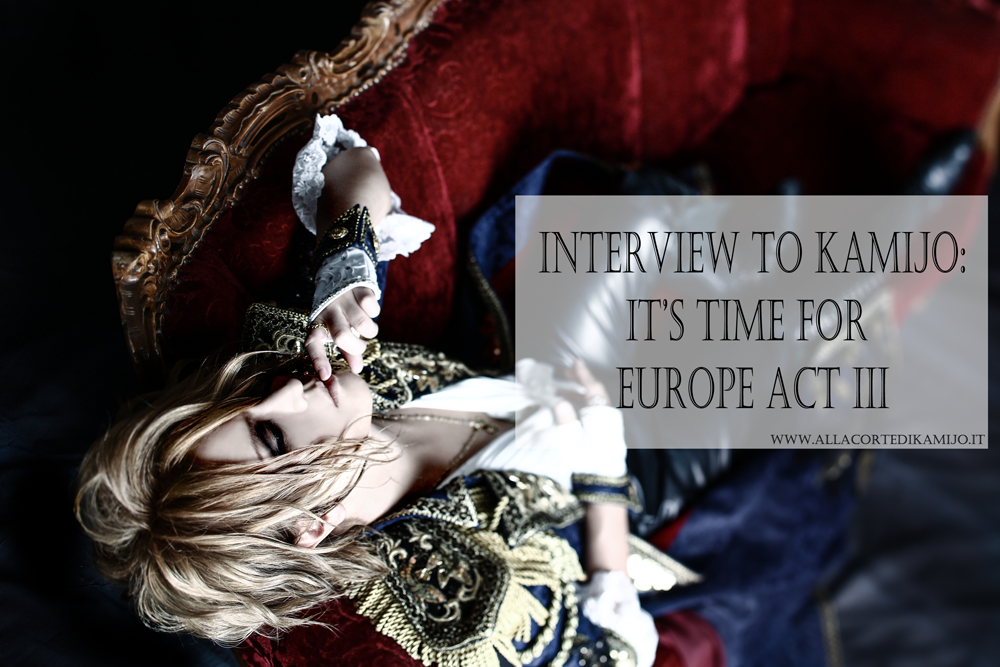 After two years KAMIJO will finally come back to Europe and promote his last new album "Sang", which was released on March 21st 2018. Soon after, KAMIJO was touring through his homeland with a huge amount of dates divided in two acts: Live Tour 2018 Act I – "Sang" and Live Tour 2018 Act II – "Sang" – TOKYO BASTILLE. In a few days, KAMIJO will be touring Europe touching seven cities to bring on stage the amazing story of "Sang".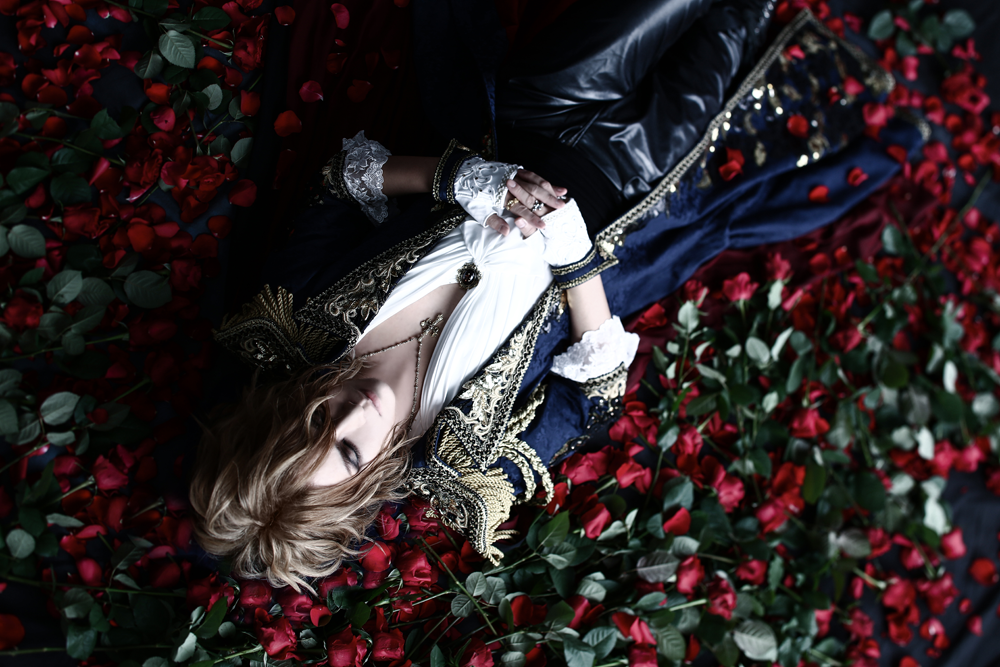 KAMIJO-san, bonjour! Thank  you for this interview for my site Alla Corte di KAMIJO – Italian Aristocratic Team. I have waited for it for a long time! First question is about your tour in Europe: your fans are so excited to see you again, what are your feelings instead?
K: I'm so glad to being able to perform the story of Sang in Europe, at its birthplace.
The first part of Sang tour has been a great success also thanks to the narrators and the appearances of Hatsune Miku. Have you got any surprises for this European tour?
K: The surprise is a secret….
 Is there a country or a specific city in Europe you wanted to visit this time and that is not in schedule?
K: There are so many places I wanted to go. Especially Italy has been on the planning at first, but finally I'm sorry to not come for this tour.
Let's talk about the album Sang. It's been much appreciated by overseas fans, how do you feel about it? Have you got other projects to promote more your activities outside Japan?
K: I always write songs to promote them in a whole world. And I will keep doing so.
When you are about to tour in Europe you usually ask on Twitter what songs we would like to listen during your lives. Will you do the same this time? Or have you already a set list?
K: I have already the set-list of this tour. Look forward to find it !
This year is the 5th anniversary of your solo project, will you release something to celebrate this? For example a greatest hits, a special single or something else?
K: No comment
Many people from USA, Canada and Latin America are asking for a tour there to promote Sang. Have you got plans to go there too? Do you think KAMIJO is ready to go to Canada for the first time?
K: No comment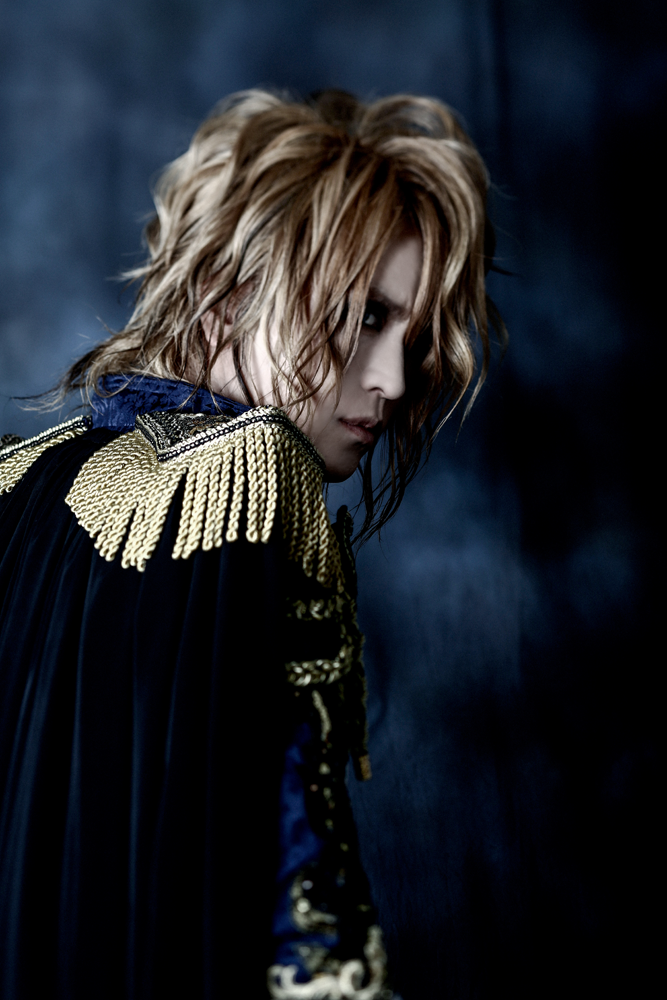 Still talking about Sang, there is a song that I love a lot: Nosferatu. Why the name of one of the most famous vampires like Nosferatu? Why not Dracula for example?
K: I took Nosferatu for the good compatibility with the melodies.
Sang is mostly sung in English and your overseas fans are so happy for this because they can understand and sing your songs easily. Was it an experiment? Will you sing again an album in English?
K: I'm so happy to see that. English lyrics makes the melodies more dynamic. So I think it will be staying necessary.
Have you got a special request for your fans who will go to your concerts in Europe?
K: I do want them to sing with me !!!!!
The Royal Night is the most beautiful memory you have given to your overseas fans. Will you do it again? Would you like to make a Royal Night every year in a different European city?
K: I do hope so.
Your lyrics are all part of a whole story. Have you ever thought about a movie, an anime or manga to represent your stories?
K: No comment
What do you think about musicals in theaters? Do you think is a good idea to make a musical theaters with your stories? With costumes and actors would be something very amazing!
K: Yes it would be nice.
What are actually the songs you like most to perform live?
K: Sang2
Any future collaborations? For example with Be Choir, or other interesting artists. Is there a singer you would like to sing with?
K: He is already dead, but I wish I could collaborate with Paul Mauriat.
On the same day of your concert in Helsinki there will be Mana-sama for the Eternal Night event. How do you look at these Gothic Lolita events in Europe? Would like to participate to something similar in the future?
K: If I would have time, I do want to go meet with Mana.
You will perform for the Deep Sanctuary, how do you feel to take part to this important event? Can you anticipate what songs will you sing for Malice Mizer?
K: I will do my best for make happy my "Sempai" for his anniversary.
I have a special request from many Rose Croix International members: is it possible to print again  volumes 1 and 2 of Rose Croix magazine?
K: I will need to ask to the FC staffs ….
We are an Italian site, so I have a question about Italy. Have you got some memories of the two times you have been here in Italy with Versailles? Would you like to come back here with your solo project?
K: Italy is one of the country, such as France, which gave me much influences. I'm looking forward to go again to Italy, as well as for a concert or for private.
Thank you again for this interview. We will meet in Helsinki and I have a special gift for you! Have you got a message for your Italian fans?
K: To my Dear Italian fans, I thank you for your supports. I know how you keep supporting me. Because I see on the social networks. I'm looking forward to thank you by coming performing in Italy soon.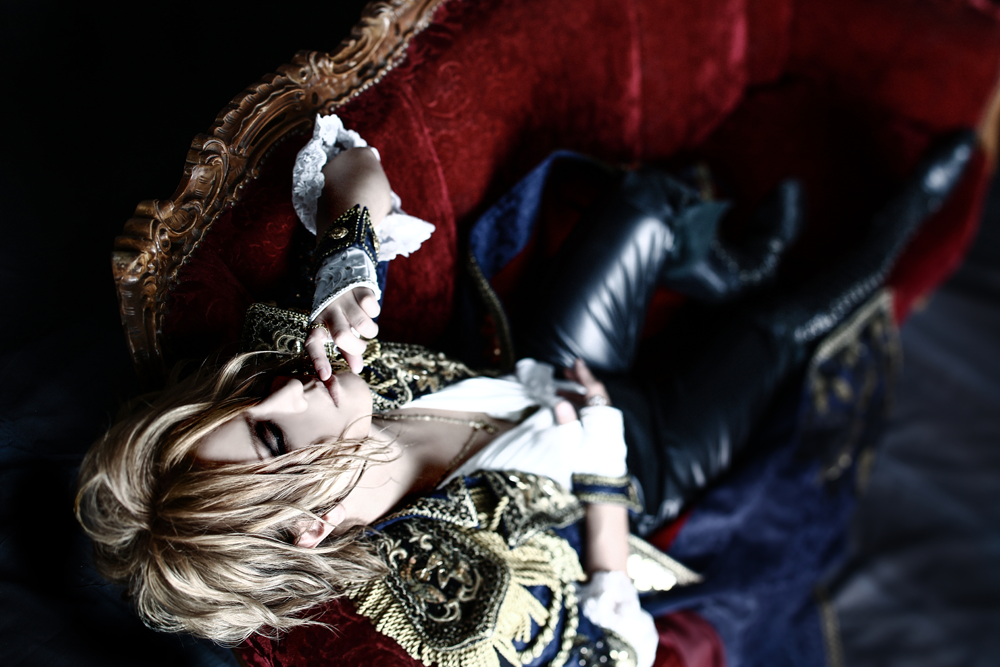 Interview by Reine de Fleur
---
Here the dates for the third act and get your tickets directly from B7Klan
13th September – London (UK) @ The Underworld
15th September – Helsinki (Finland) @ Gloria
16th September –  Amsterdam (Holland) @ Melkweg
18th September – Cologne (Germany) @ MTC
19th September – Munich(Germany) @ Backstage
21th September – Barcelona (Spain) @ Apolo
22th September – Paris (France) @ Backstage by The Mill
Get your favorite copy of Sang from CDJapan's official link:
About Author