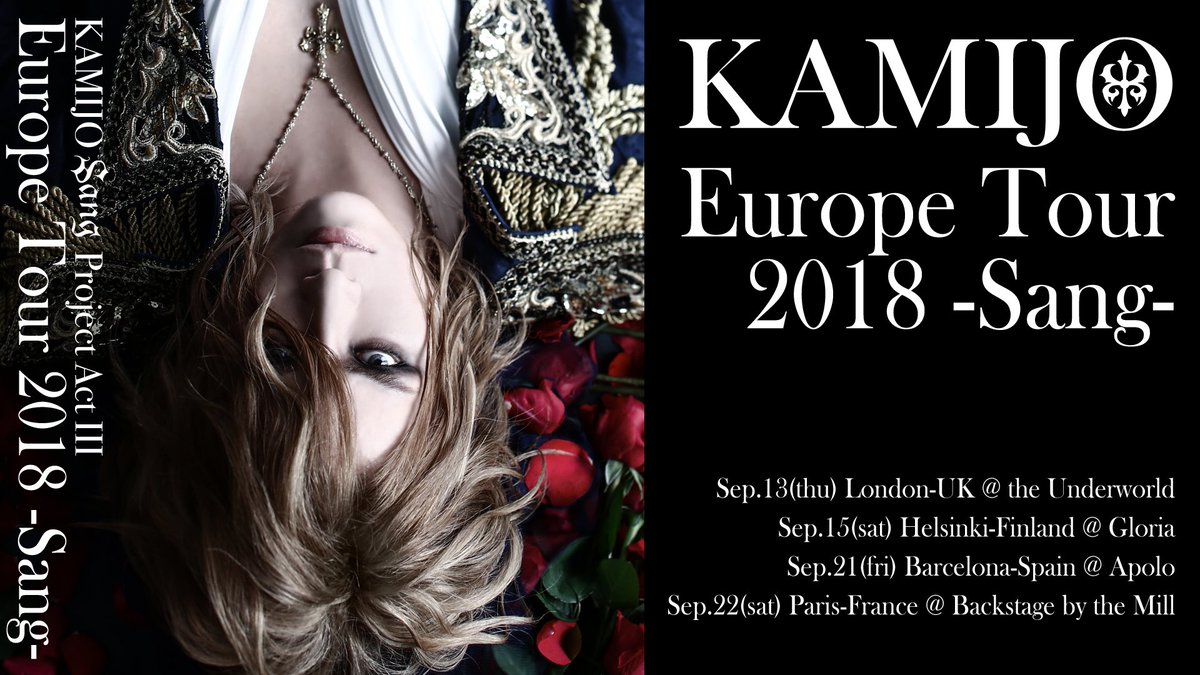 KAMIJO Sang Project Act III – Europe Tour 2018
Bonjour!
KAMIJO ha annunciato un tour in Europa per settembre: "Sang Project Act III – Europe Tour 2018" pochi giorni dalla notizia del "Sang Project Act II "Tokyo Bastille". Per ora le date sono limitate a quattro, ma speriamo se ne aggiungeranno delle altre e, perché no, anche l'Italia. Ancora non si sa nulla sulla prevendita dei biglietti, ma come annunciato dalla B7Klan, avremo notizie quanto prima.
Ecco le città interessate:
13 Settembre – Londra (UK) @ The Underworld
15 Settembre – Helsinki (Finlandia) @ Gloria
21 Settembre – Barcellona (Spagna) @ Apolo
22 Settembre – Parigi (Francia) @ Backstage by The Mill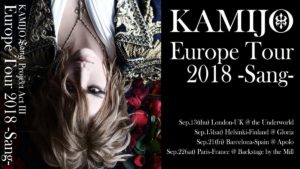 Per ulteriori notizie e aggiornamenti potrete fare riferimento agli aggiornamenti qui, oppure direttamente dal sito di B7Klan o dalla sezione live ed eventi della Chateau Agency.
Intanto, se ancora non lo avete fatto, potete ascoltare l'ultimo album di KAMIJO su Spotify anche gratuitamente, mettetelo tra i vostri preferiti e condividetelo.